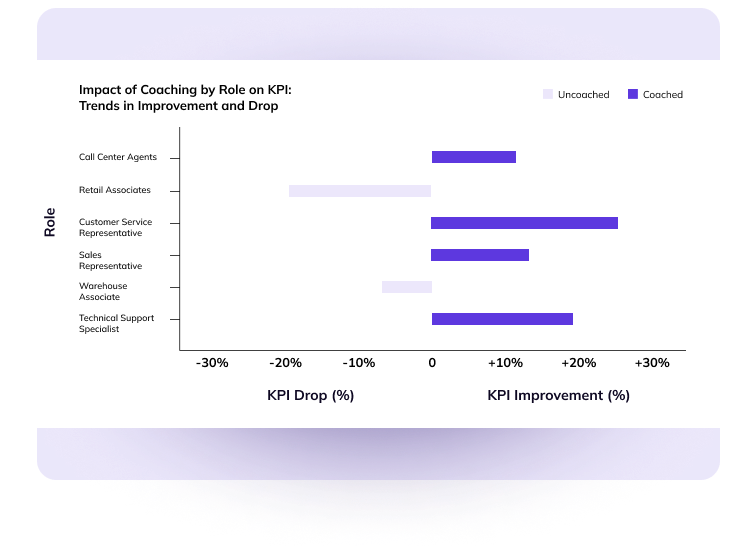 Close knowledge gaps to improve performance
Empower employees with a consolidated view of performance metrics. Involve managers in the learning process. Deliver targeted coaching for a distributed workforce through content modules mapped to KPIs.
Fuel productivity with automated performance-based coaching
Automatically assign learning based on individual performance, delivering personalised coaching at scale. This dynamic approach optimizes skill development, ensuring that each employee receives targeted training that precisely addresses their needs.
Boost retention
Strengthen job readiness by conducting assessments that allow employees to identify areas that need improvement. Based on assessment scores, customize their training by selecting the most effective learning intervention.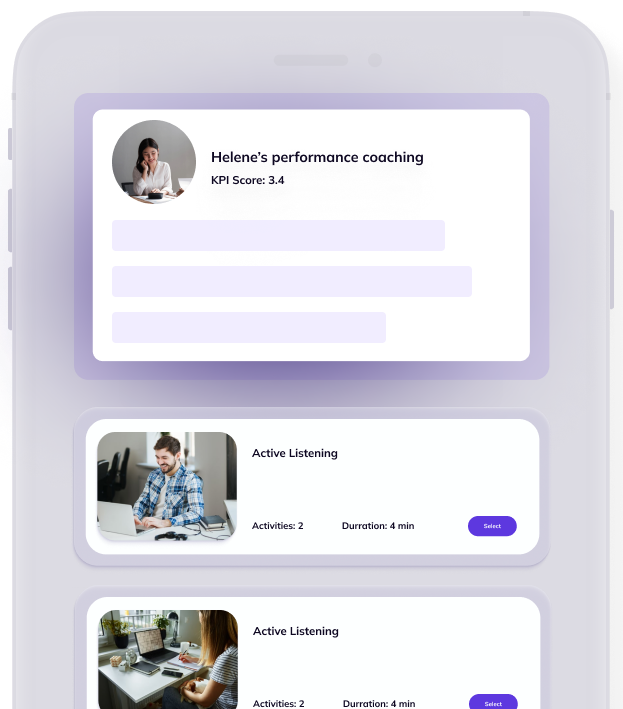 Elevate customer experience with targeted feedback
Define job-specific performance checkpoints and serve up mobile-first training. Offer targeted feedback to address knowledge gaps.
Explore additional resources to expedite job readiness and productivity for your workforce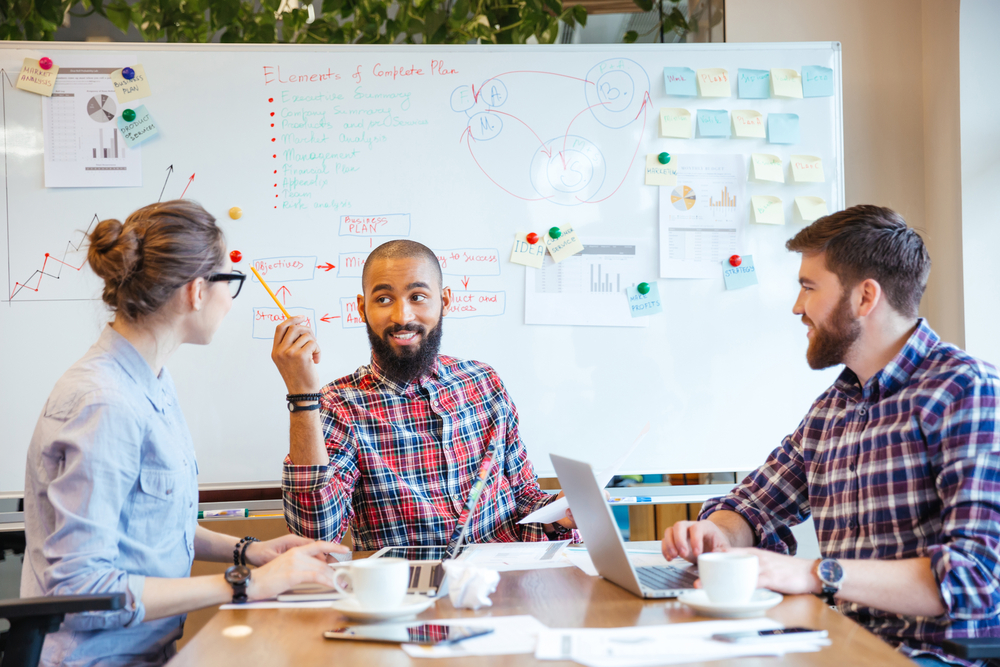 To make on the job training successful, it is important to give employees flexibility to choose...
Ready to transform your workforce to meet the demands of the future?
Discover how Disprz can align learning and upskilling with your desired business outcomes.