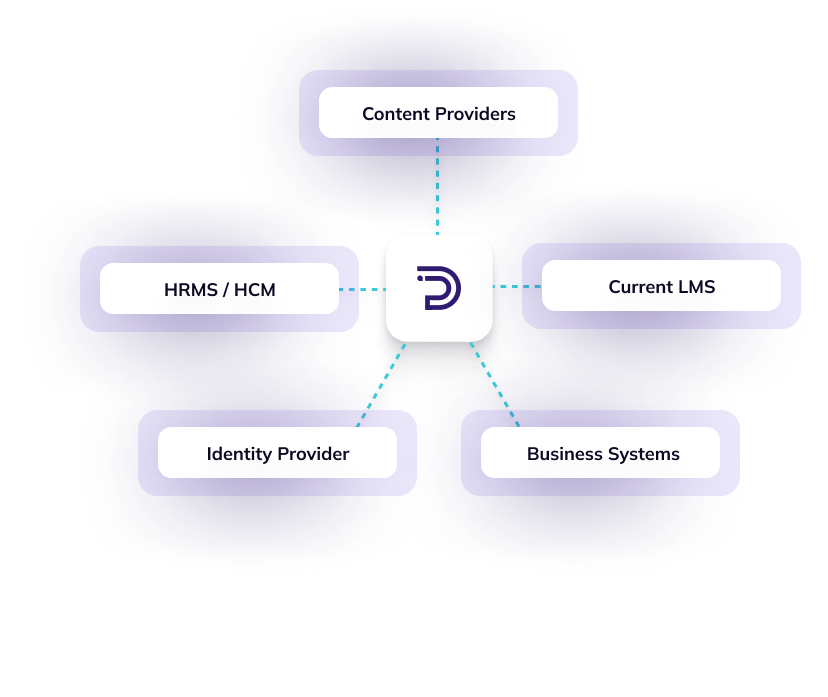 Integrate Disprz with the tools you already use
Ensure seamless flow of data & content by integrating with your software provider.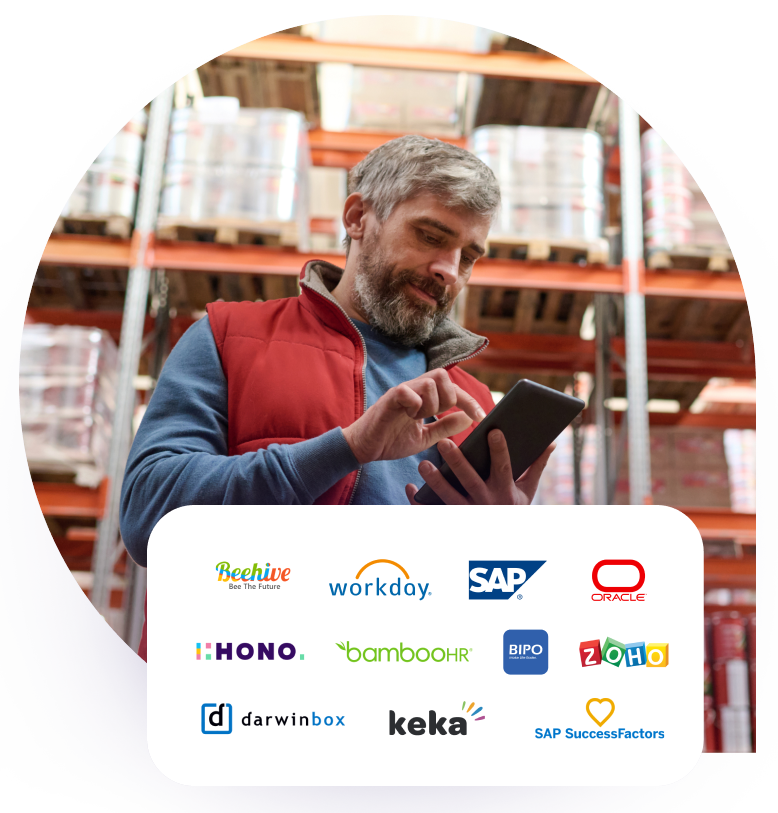 Get employee data from your HCM & HRMS
Better administer your organization's L&D programs by having all employee information in one place. Assign onboarding based on joining dates. Map the job roles (in the HRMS) to the required skills (in the learning platform).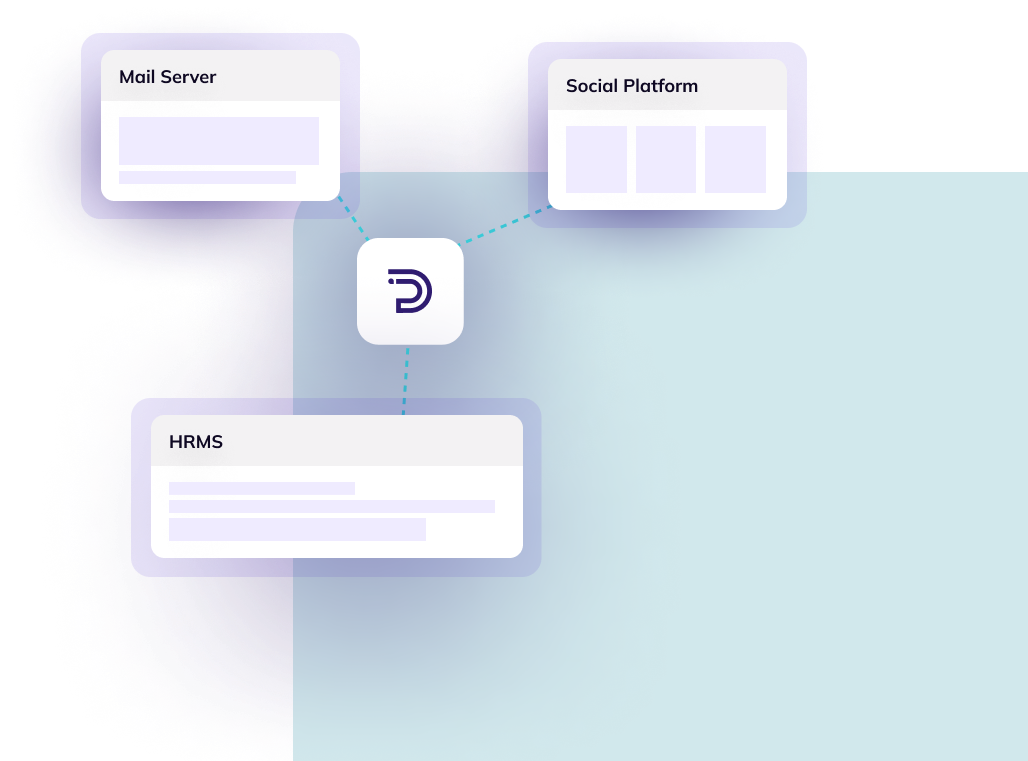 Enable single sign-on for a seamless user experience
Ensure login data is securely stored by integrating the Disprz platform with content providers. Make it easier for your employees to access their learning & upskilling programs. The integration is SAML 2.0 and OAuth 2.0 compliant, ensuring robust security and authentication.
Migrate learning data and content from your current LMS
Introduce skill nomenclature, role-based upskilling, and business-linked analytics to your previous generation LMS. Continue your L&D program with data & content migrated from your existing LMS.

Partner with content providers for relevant content
Select any content provider offering courses aligned with your learning requirements. AI-powered content recommendations are provided to learners based on their individual skills and role.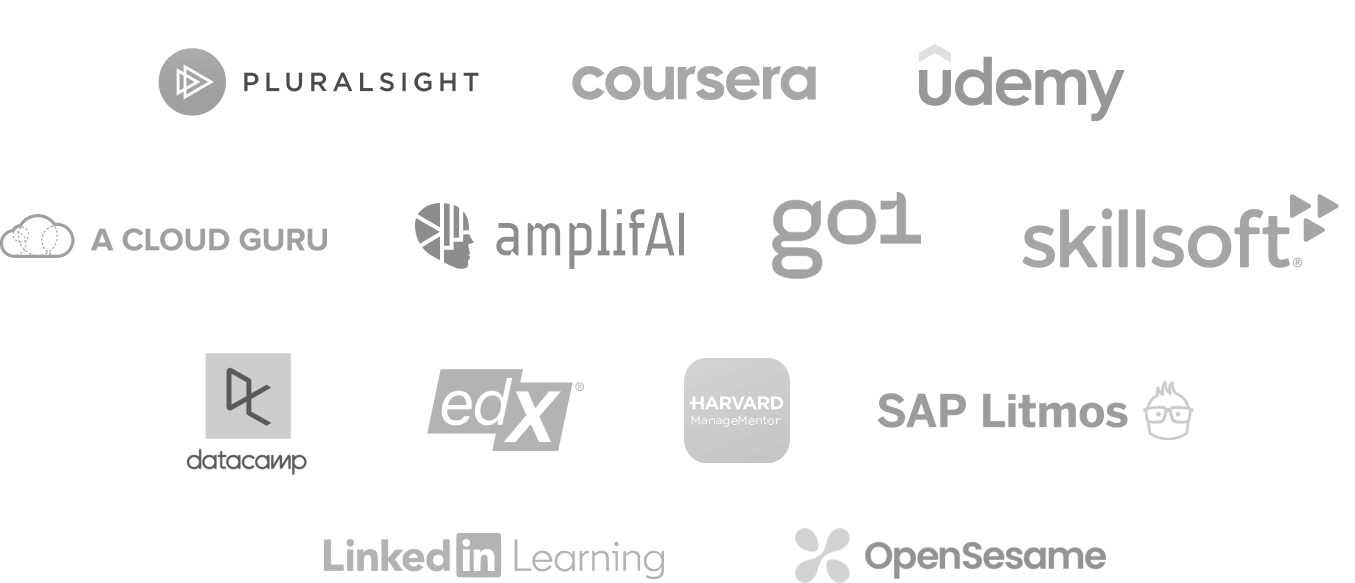 Enhance training efficiency with video conferencing integrations
Promote effective knowledge sharing and collaboration among geographically dispersed teams.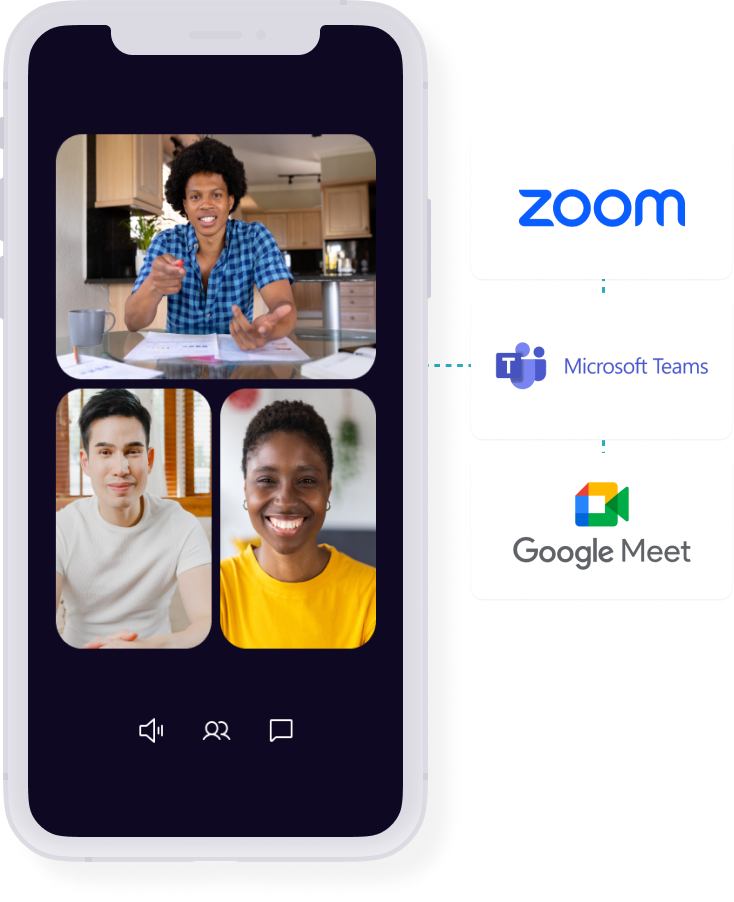 Measure skill levels with exclusive assessments
Ensure your team members have the right roles, and provide a more personalized learning experience by understanding their skill levels with assessments. Get a more complete view of skills gained, and progress made.
Introduce rewards & gamification
Increase learner engagement with rewards. Offer your employees the options to convert leaderboard coins into gifts, perks, or rewards.
Assurances
Adoption Assistance
Continued adoption support
Enterprise Security

Integrations
Earlier generation of LMS for prior learning data and content
Identify provider for single sign-on
Business systems for performance data
What people are saying
We wanted to take digital initiatives for better organizational learning and growth. So, we were looking for a partner to help us deliver training from a single source with the flexibility of access to the materials at any time with mobile learning. Partnering with Disprz for our learning drive has been the best decision, given its learning management platform not only fulfills our requirements but also offers alluring features like buzz, learning journeys, analytics, personalization, and more.
Sai Ko Ko Zaw
Learning & Development Coordinator, Hana Microfinance Limited
We onboarded Disprz as a learning platform 2 months ago, and the experience has been smooth. The platform enables easy integration with any learning provider, thereby allowing learners to seamlessly browse content and upgrade their knowledge. Kudos to Disprz team for their action orientation and quick resolution to any query
Isha Monga
Manager - HR, Go-MMT Group
At Jumbo, we wanted to empower our employees by democratizing learning. With Disprz's model & exceptionally well-curated stock, and the brilliant analytics it enables, it was only natural to partner with them in our Digital Learning Journey. We are quiet confident that their new-age, multidimensional mobile learning will help us realize our goal of establishing a learning culture geared toward the digital natives at Jumbo!
Shishir Jha
CHRO, Jumbo Group
Disprz provided a one-stop solution to meet all the learning needs of employee onboarding, training, and development of both our frontline & knowledge workers. This helps us pivot quickly to meet the changing pace of upskilling & reskilling needs of our workforce to deliver a superior customer experience.
Priyanka Agrawal
Head of HR for central functions and Retail Learning, More Retail Private Limited
We are glad to partner with Disprz, which has enabled us to take our mobile learning application to the next level. Their app is advanced and has a range of features such as personalization, an intuitive visual interface, learning recommendations, etc. In the upcoming weeks and months, we eagerly look forward to harnessing the full range of exciting features and building a culture of continuous learning.
Vibhash Naik
Chief Human Resource Officer, HDFC Life
Our company focuses on building a culture of learning as it considers every employee a crucial asset and is committed to their personal & professional development. We partnered with Disprz to leverage their feature-rich centralized learning platform to improve our onboarding process, provide mobile-led training, create and push relevant content, explore ​​self-enrollable content, and more.
Sri Gowri
Human Resource Manager, Duopharma
Employee learning & development at Paragon Technology & Innovation focuses on building soft skills like time management, leadership and a problem-solving mindset. We have partnered with Disprz as it's a user-friendly learning platform that helps track & monitor learner progress. It has helped us elevate our L&D ecosystem with access to diverse content relevant to us. We are eager to harness the complete range of features such as the SkillsArchitect & SkillBuilder in upcoming months.
Larolina Khoirunnisaa
Management Trainee Human Resources, Paragon Technology & Innovation
Ready to transform your workforce to meet the demands of the future?
Discover how Disprz can align learning and upskilling with your desired business outcomes.