What You'll Learn
Refine your recruitment strategy with data-driven dashboards
Fast-track productivity with a multi-experience onboarding program
Achieve daily key performance indicator excellence with on-the-job training
Measure ROI with performance-based dashboards
Key Discussion Points
Holistic approach to employee performance:
Gain a comprehensive understanding of a multi-faceted approach to improving employee performance, from the onboarding process through continuous performance management. This includes leveraging data-driven techniques, creating effective reward systems, and implementing gamification strategies.
Innovative solutions to industry challenges:
With cutting-edge techniques and solutions that address common pain points, discover how innovation can be used to enhance recruitment, training, and performance monitoring.
Evidence-based strategies in action:
Learn from real-world success stories, practical applications, and outcomes of the specific techniques, and leverage a clear roadmap to derive tangible benefits.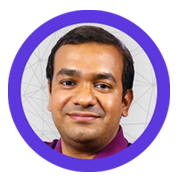 Subramanian (Subbu) Viswanathan
He is the driving force behind Disprz as its Co-Founder & CEO. At the helm of this thriving AI-powered SaaS company, he is passionately dedicated to transforming workforce learning & skill advancement. His leadership empowers organizations to unlock the full potential of their teams, reshaping the way companies approach professional development & redefining career growth paradigms.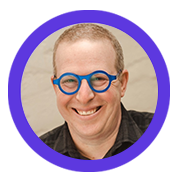 Stephen Baer
Stephen Baer, a prominent thought leader on Forbes.com, is the current Chief Creative Officer at ELB Learning. With 20+ years of experience, Stephen excels in crafting engaging training solutions using e-learning, games, interactive video, virtual reality, and innovative strategies. His core mission is to enhance learning, change behavior, and foster continuous learning.
Clem Cheng
Clem Cheng's career trajectory is a testament to his success in steering HR teams within world-class organizations. Commencing his professional journey with Citibank in operational roles, he soon discovered his fervor and knack for talent development, culture cultivation, and organizational transformation, which propelled his transition into the dynamic realm of HR leadership.